Jersey Data Science Group is proud to welcome Jen Stirrup in an event kindly sponsored by CONTINUUM (http://www.continuum.je/).
Jen is a well-known presenter in the UK, Europe and the United States. Jen has presented at TechEd North America, TechEd Europe, SQLPass and SQLBIts, along with SQLSaturday events throughout Europe. Since 1997, Jen has worked in Artificial Intelligence and Business Intelligence consultancy, architecting, delivering and supporting complex enterprise solutions for customers all over the world.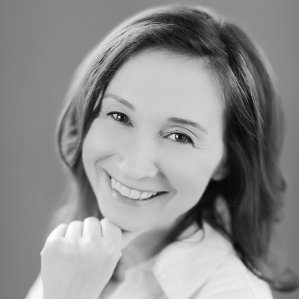 Introduction
Jen is a data strategist and technologist, SQL Server Most Valuable Professional (MVP), founder of Data Relish Ltd, SQLFamily and community advocate, public speaker and blogger, published author of Tableau Dashboard Cookbook and Teched Alumni speaker.
Jen is also Director-At-Large (elect) for PASS, holding the Business Analytics Portfolio She is finishing her first term, and starts her second term in Jan 2016. On each election, she won the election outright with a distinct majority.
Specialties: business intelligence, Microsoft SQL Server, Tableau, architecture, data, R, Hadoop, Hive. Jen is passionate about all things data and business intelligence, helping leaders derive value from data.
For more achievements please see
https://www.linkedin.com/in/jenstirrup/
Abstract
Today, CIOs and other business decision-makers are increasingly recognizing the value of open source software and Azure cloud computing for the enterprise, as a way of driving down costs whilst delivering enterprise capabilities. For the Business Intelligence professional, how can you introduce Open Source for analytics into the Enterprise in a robust way, whilst also creating an architecture that accommodates cloud, on-premise and hybrid architectures? We will examine strategies for using open source technologies to improve existing common Business Intelligence issues, using Apache Spark as our backdrop to delivering open source Big Data analytics.
– Incorporating Apache Spark into your existing projects
– Looking at your choices to parallelize Apache Spark your computations across nodes of a Hadoop cluster
– How ScaleR works with Spark
– Using Sparkly and SparkR within a ScaleR workflow
Join this session to learn more about open source with Azure for Business Intelligence.
PLEASE NOTE: Event will start promptly at 6 pm.